Forthcoming Concerts
None arranged at present.
Past Performances
We gave two concerts in the Huntingdon area in summer 2019. The first was on Saturday 22nd June 2019 at St Peter's Church in Offord D'Arcy.
poster: Offord D'Arcy
The second was on Saturday 13th July 2019 at the Church of St Peter in Old Hurst.
.
.
.
On Sunday 5th August 2018, we performed at the East Anglia's Children's Hospices (EACH) fund-raising garden party in Haddenham, Cambridgeshire. The event raised over £7,000 for the charity.
Click on the link below to see the flyer with full details of the event …
We had a very enjoyable time playing at the 'Christmas Wassail Evening' in the Saxon Hall, Raunds as guests of Raunds Community Choir on 9th December 2017. The event included performances by the choir and by students from Manor School as well as some poetry readings and community carols. We played some of our favourites including parts of the Connemara Suite, Carnavalito and, in a festive mood, the traditional Spanish Christmas song 'Brincan y Bailan'. This is the poster for the event …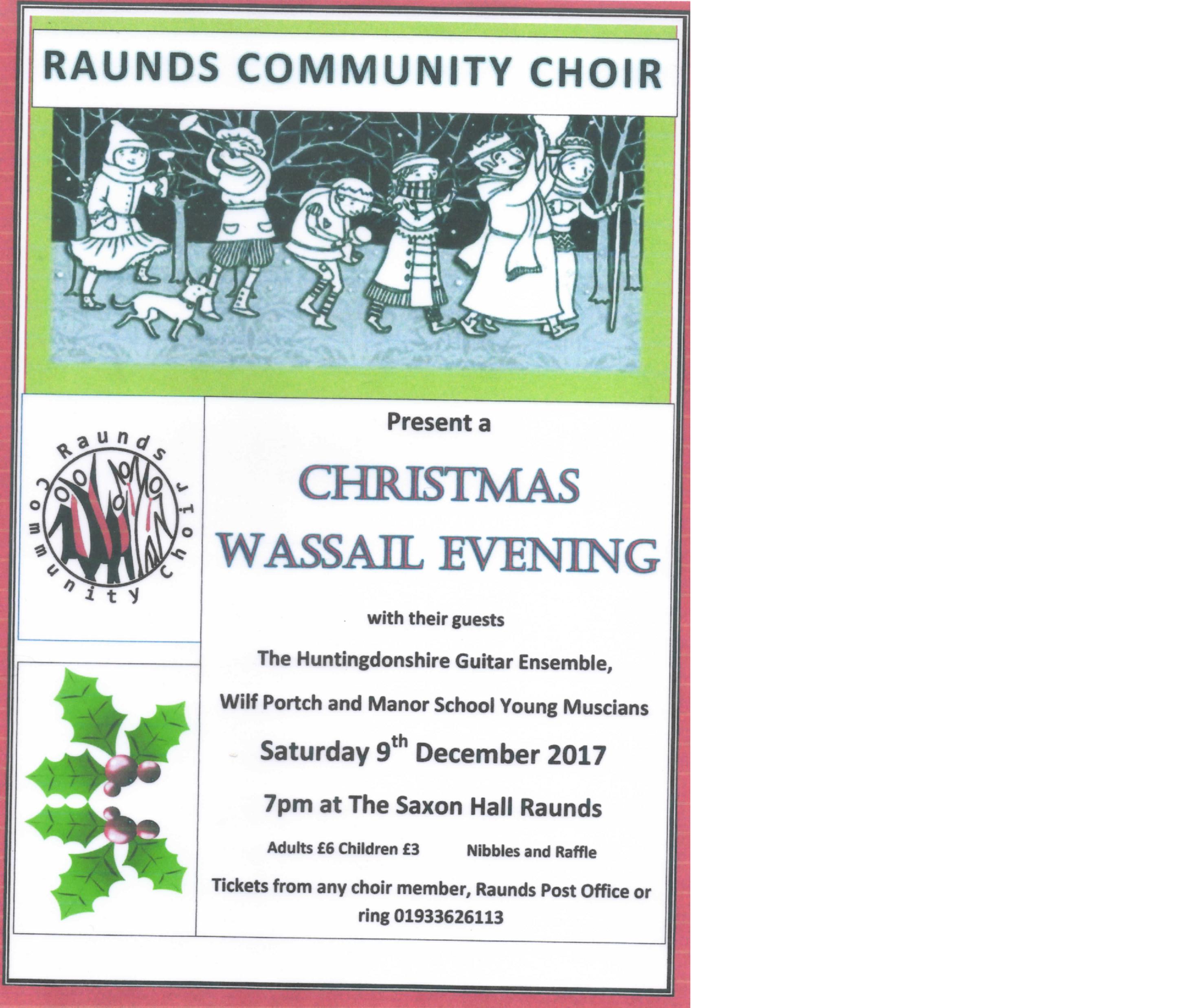 The Huntingdonshire Guitar Ensemble performed at St. Rumbald Church in Stoke Doyle (near Oundle, Northants) on Saturday 25th March 2017. The concert was a joint event with The Ensemble of Friends chamber choir directed by Douglas Coombes, MBE …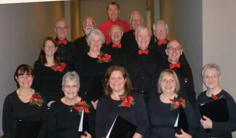 Here's the concert poster … 
and here's HGE's programme …
From the Andes              Whitworth
Connemara Suite           Szordikowski
Planxty Irwin (O'Carolan) /  The Foggy Dew (Trad.) / Hewlett (O'Carolan)
Sarabande Variee         Haendel               arr: Rivoal
Spanish Folk Songs      Trad.                     arr:  Bonell
Brincan y bailan / Ines
Ashokan Farewell         Jay Ungar
Carnavalito                     Trad.                      arr: Zaradin
English Suite                    Duarte
Rufty Tufty / The Crystal Spring / The Black Nag
Sonata 45                           Soler                    arr: Brattland
Menuett and Trio            Boccherini       arr:  Gotze